Smuggler's Rest
When we first moved to Vashon in May 2001, we landed in wonderful Beulah Park. We were lucky to find a cozy cottage known as Smuggler's Rest. We haven't asked how it got named and probably wouldn't want to learn-knowing Seattle's areas bawdry and salty background.
A few minutes walk from the Colvos Passage shoreline on the island's west side, we enjoyed walks along the beach during low tide. Only occassionally would we see other tracks though - much less see some beachcombers.
We never had too much down time there - especially Kim, but we did spend a bit of time rocking away, we hosted a few parties, and enjoyed some good cooking. The best thing was the neighborhood and fantastic neighbors. Patty & Rosie, Wendra & Kia, Barbara & Steve, Shelly & Sam, Katherine & Tony, Mark & Carol, George, Wally & Laura and everyone else all helped us get introduced to Vashon and welcomed us into their special neighborhood. We will miss them all!
Check out our new place here .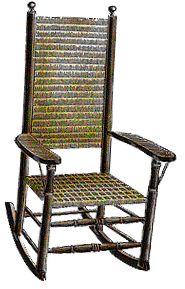 Our garden was designed by master gardeners, so we had to learn to distinquish a little better between the plants and weeds.

Also check out some fun Vashon web sites.